Never interrupt your party again!
Provide instructions for access in the invitation so as guests arrive they can let themselves in.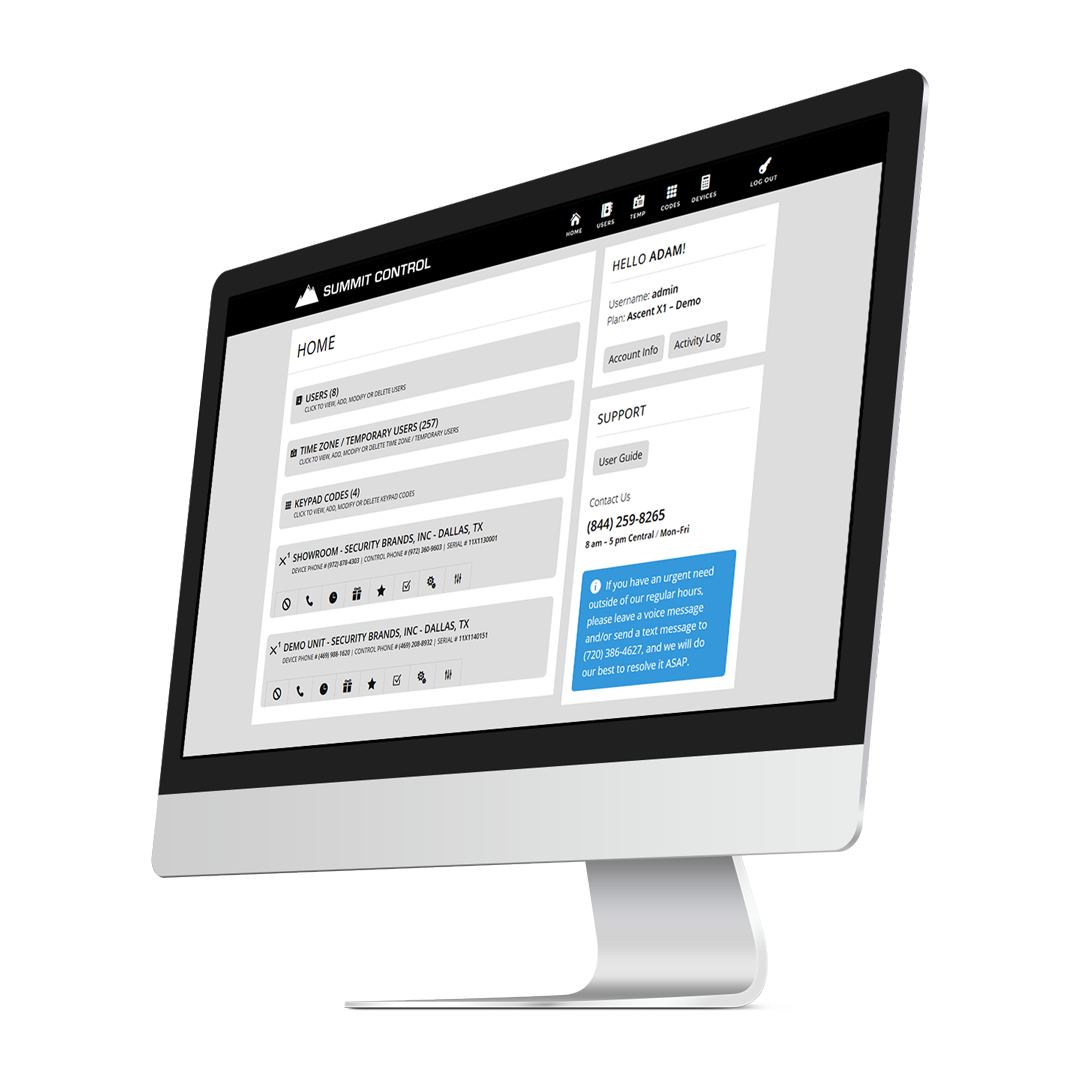 Ascent and Summit Control make it all possible!
No other family of cellular access control systems are as flexible or give you such a wide range of features…
control via app, text, voice, call button, or keypad
control up to 2 devices
cloud-based access control management
remote keypad code management
up to 10,000 app, text, and voice users
quick temporary user setup
advanced timers
gate status check
audit trail with detailed reports
"Do Not Disturb" mode
intercom with multiple user-defined phone numbers
nightlight and lighted call button
and much more . . .
And Summit Control makes managing and using Ascent so easy!
Grant secure access to visitors from halfway around the world with ease using any computer, tablet, or phone!
How do I use it?