Never interrupt your party again!
Provide instructions for access in the invitation so as guests arrive they can let themselves in.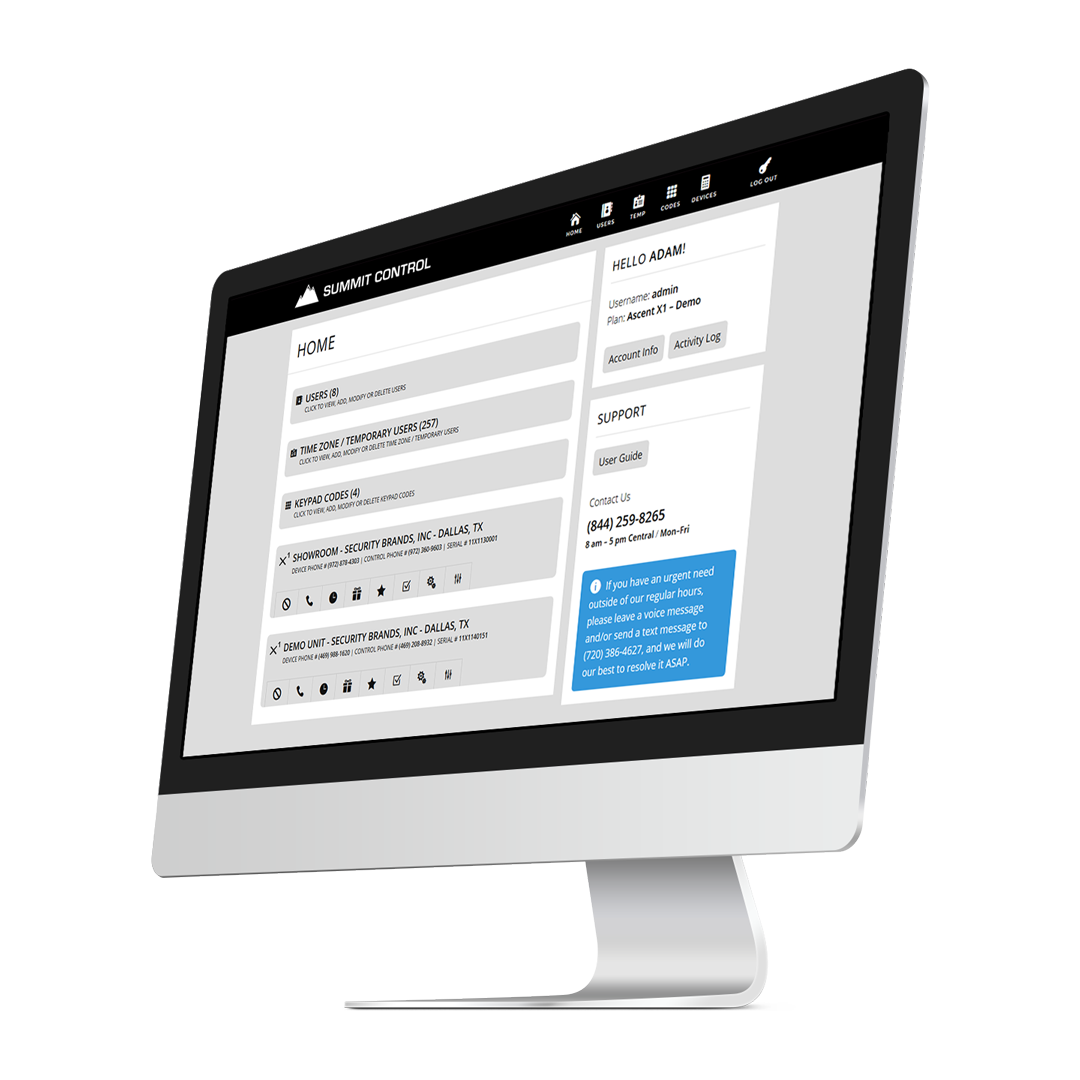 Ascent powered by Summit Control makes everything possible!
No other family of cellular access control systems are as flexible or give you such a wide range of features…
4G LTE cellular
High-definition Ascent Camera for still photos (on select models)
2 Wiegand inputs (on select models)
Ascent Link integration
Control via 7 different control methods (varies by model)
Control up to 2 gates or doors (Ascent LT excluded)
Cloud-based access-control management
Up to 1,000 keypad codes (on keypad models)
Configurable keypad code length (4 to 6 digits) (on select models)
Up to 10,000 app, text, and voice users
Rollover calling—up to 3 phone numbers per user (on select models)
Broadcast calling—up to 10 phone numbers per user (on select models)
Push and/or email event and status notifications
7-day timers
Holiday timers
Special-event timers
Temporary users with permission limits
Quick temporary user setup
Audit trail with detailed reports
"Do Not Disturb" mode
Lighted user-interface controls (varies by model)
and much more . . .
And Summit Control makes managing and using Ascent so easy!
Grant access from halfway around the world
And do it with ease using any computer, tablet, or phone!
How do I control my gate/door?