Let's go!
Activating Your Ascent Unit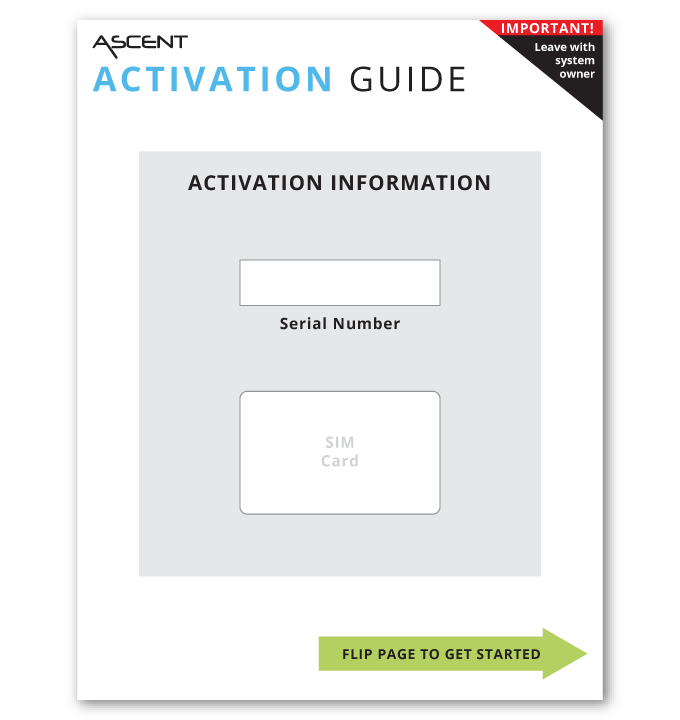 Activation Guide
Locate the document entitled Activation Guide that came with your unit.
NOTE: If you have more than one Ascent unit, you will have one of these for each one.
Sign up for a plan.
Once sign-up is complete, your account will be submitted for activation.
NOTE: Same-day activation will occur if sign-up is completed before 3pm Central, M–F.
Once your account is activated, you'll see your admin dashboard when you log in to your Admin Area.
Enjoy Ascent!