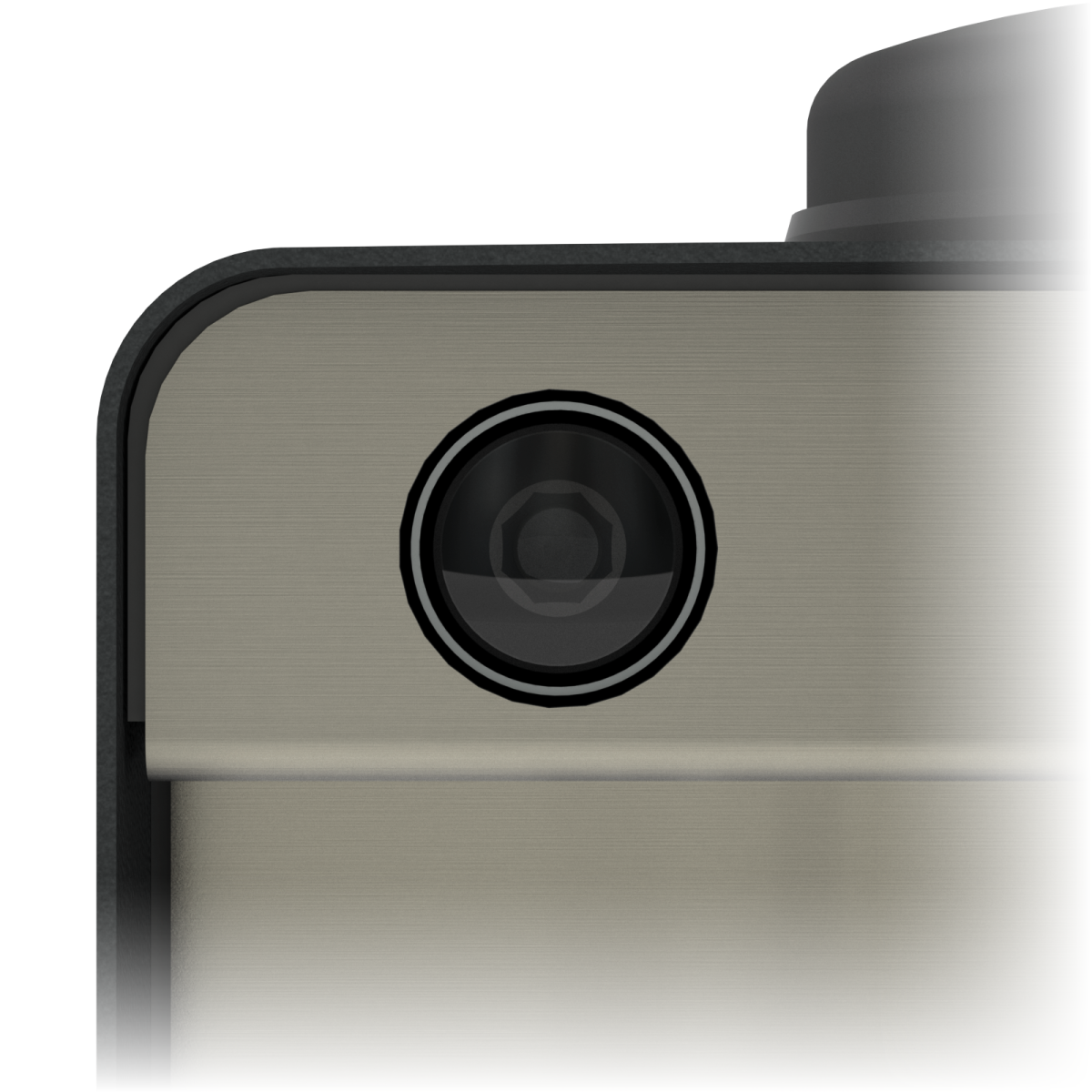 Photo Capture
You decide how your Ascent Camera will capture photos
Configure your Ascent Camera to take a photo when:
the call button is pressed
the keypad is used
the gate status input is triggered
an on-demand photo request is made
and more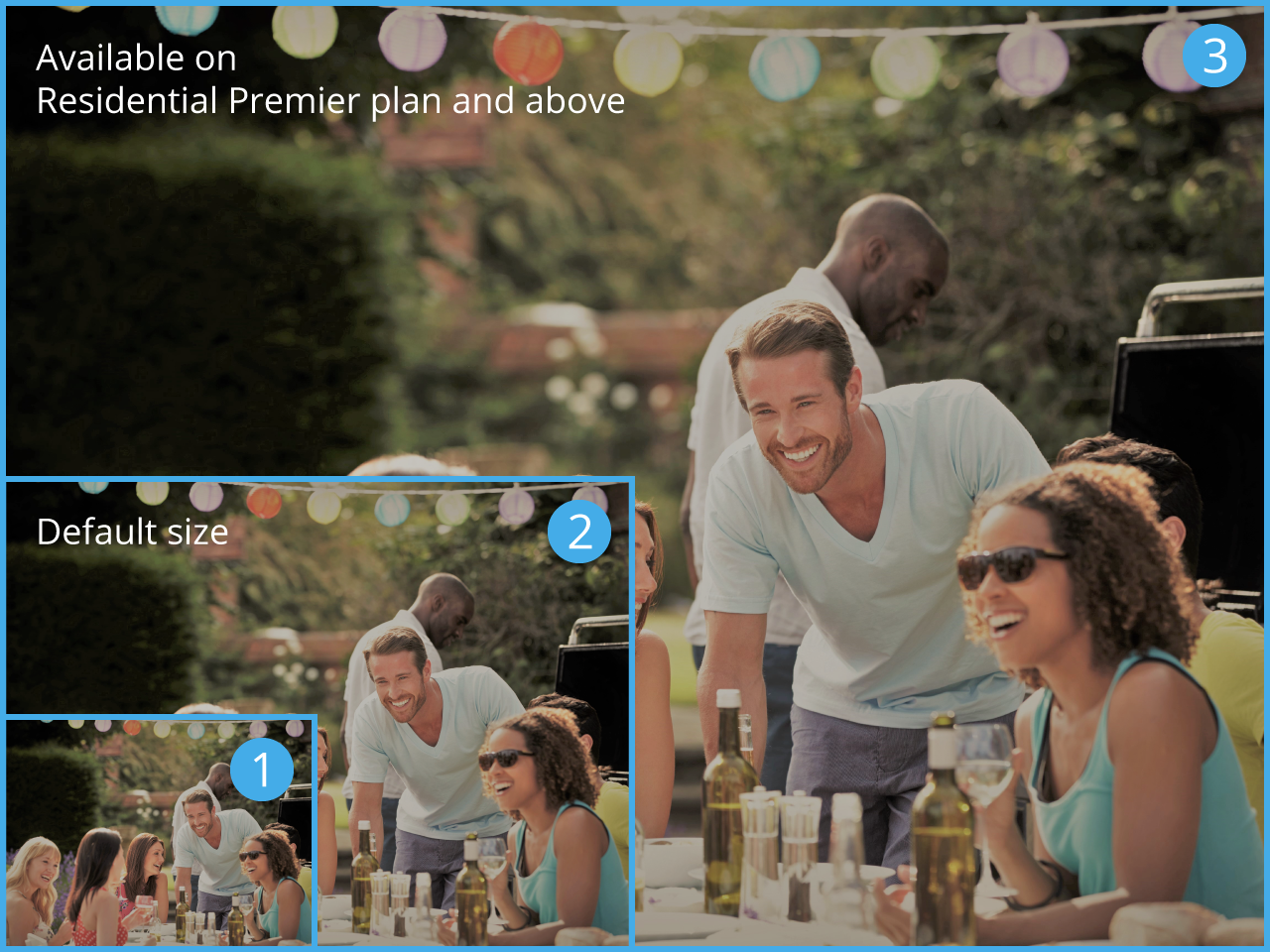 Photo Size
Choose what works best for you
You decide how big your photos will be based on your needs. We offer small, medium, and large sizes.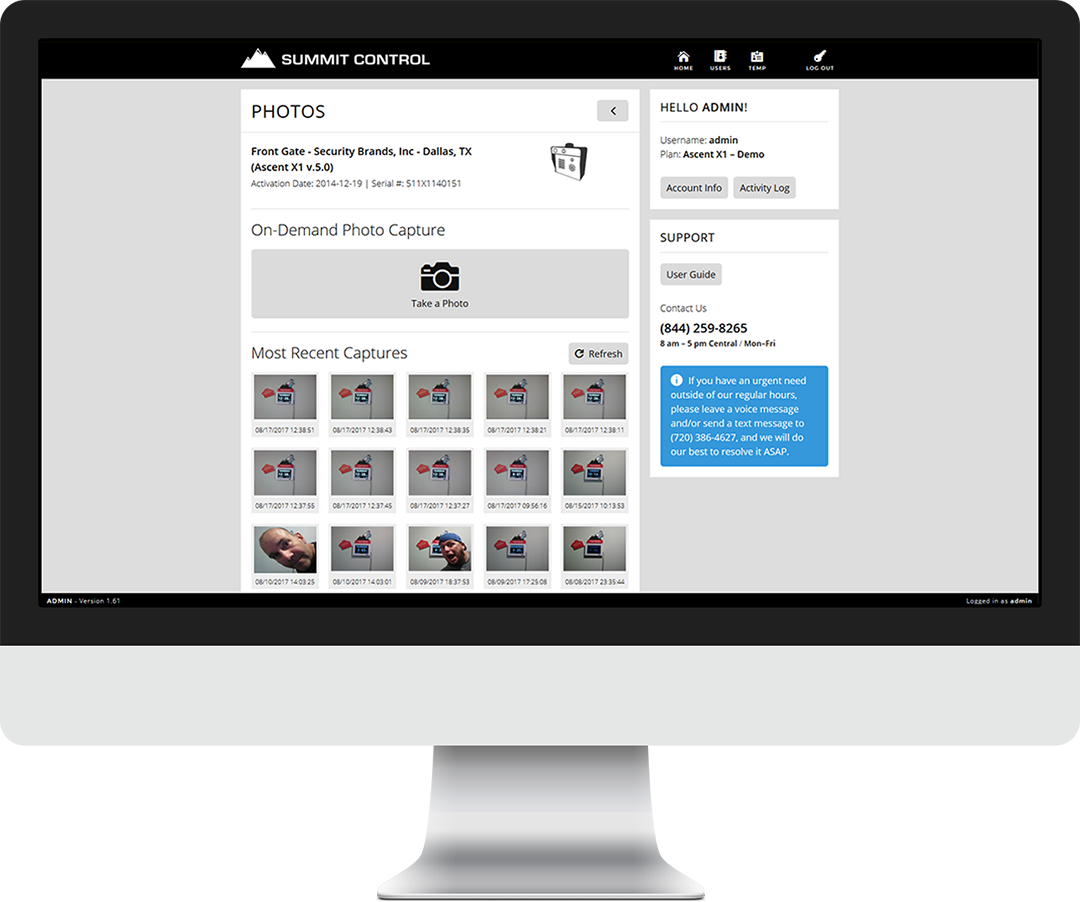 Photo Management
Easily view all of your captured photos
From the Photos section in your Admin area and Summit Control app, you can:
view captured photos
capture photos on demand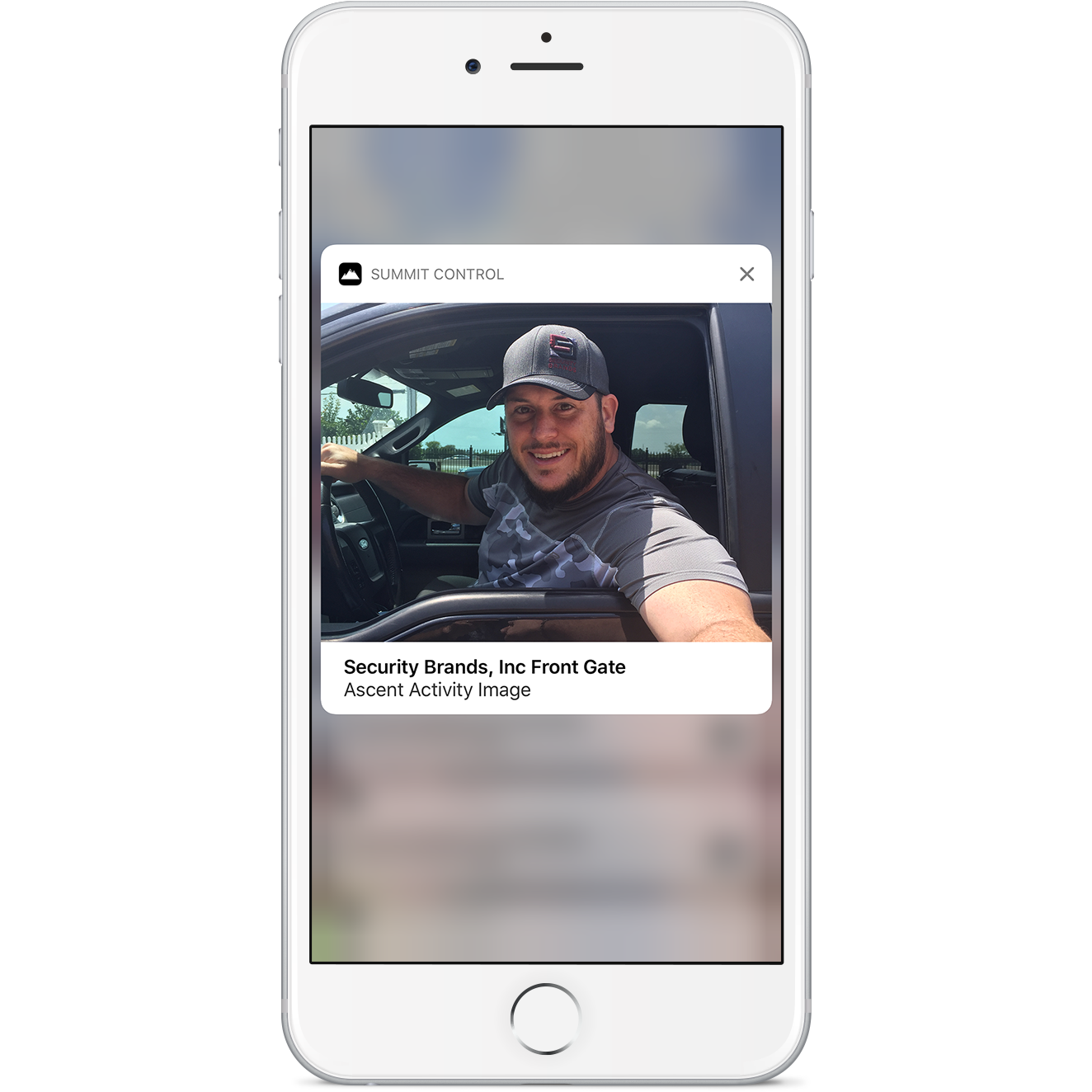 Photo Push Notification
Receive photos from your Ascent Camera through your Summit Control app
You can designate up to 5 users* to receive photo push notifications.
* number of users dependent on plan